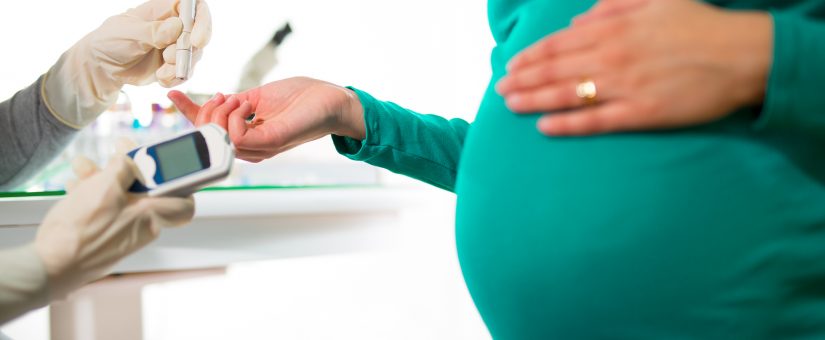 Gestational diabetes is the term used for diabetes during pregnancy which affects over 200,000 women each year. Gestational diabetes doesn't allow your body to manage blood sugar (glucose) properly during pregancy. If not caught early, it can result in complications including large birth weight or the baby having low blood sugar levels after birth.
A glucose screening us is usually completed around 24-28 weeks of pregnancy. Depending on risk factors, it can be screened earlier.
Your doctor may recommend a diabetes edudcation who can teach self-management techniques to support a healthy pregnancy and delivery.
Women at risk for developing gestational diabetes include thos who:
+Previously had gestational diabetes
+Are older than Age 25
+Are overweight
+Are of African-American, Asian, Native American, Hispanic of Pacific Islander descent
+Gain Excessive weight during pregnancy
+Have delivered a baby weighing more than 9 lbs
+Have had a stillborn baby
+Are pregnant with multiples
Having gestational diabetes can be a challenge. Here are some tips:
1. Keep Track of When your Blood Sugar Rises
2. Eat More Whole Grains and Fewer Refined Carbs
3. Consume Adequate Amounts of Iron, Calcium, Folic Acid & Fiber
4. Exercise!