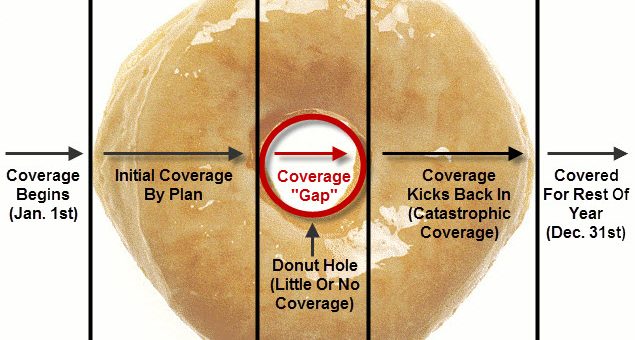 A quick rundown on changes to the Medicare Part D Standard Benefit show slight increases in the deductible, coverage limits and out-of-pocket threshold if you meed certain income and resource limits.
Not sure how the Donut Hole or Coverage Gap works with your Medicare Part D coverage?
To help you visualize how your drug spending relates to your Medicare Part D plan coverage, we have our updated 2018 Donut Hole calculator found at PDP-Planner.com/2018. The Donut Hole calculator helps you estimate what you can expect to pay throughout the different phases of your 2018 Medicare Part D plan coverage.
The Major Changes include:
Initial deductible will increase by $5 – $405
The initial coverage limit will increase by $50 – $3750
While in the coverage gap, the member is responsible for paying out-of-pocket for all prescription drugs but discounts will be available.
In 2018, the TrOOP threshold will increase by $50 to $5000
The donut hole discount for some generic drugs will increase to 56%
The donut hole discount for some brand-name drugs will increase to 65%